Dr Valérie Leduc
When we are young, our face is a triangle shape, tapering into a point at the chin. It is shaped like a heart in women and more of an oval in men.
As we age, the face loses volume from its bone structure and fat, the skin loses its elasticity and starts to sag. Jowls inevitably appear, the chin contracts and flattens out, and expression lines stretch down from the edge of the mouth and give the face a sad-looking appearance. You'd have to smile continuously to counteract this "weighing down" effect! An easier option is to have some hyaluronic acid injections. They offer proven benefits in this area, which is where the early signs of aging tend to appear. The oval requires a lot of product – usually several syringes' worth – to satisfy the patients' expectations.
Plenty of scope for improvement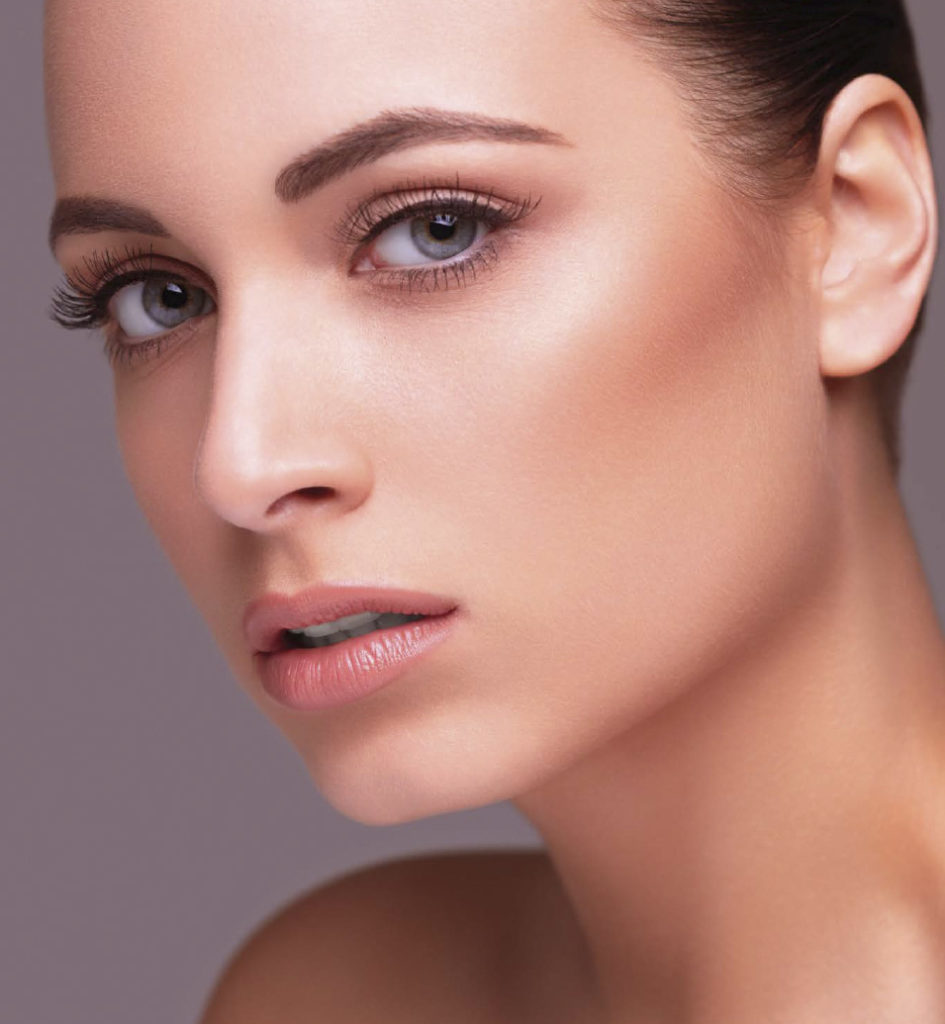 A major laboratory has just developed a new type of hyaluronic acid. It is a hyaluronic acid gel with a specific texture and density that offer a projecting and firming effect and it can be used to alter the contours of the chin and jaw. It also answers a new demand from women who want a more sculpted look. They want a firm, accentuated and fleshy chin that looks good from the side and from a three-quarter profile. This projection rejuvenates the neck, reshapes the oval and gives the person a more stately appearance.
Whatever their age, women in 2020 want to look dynamic, not passive, and want to highlight their charisma, charm and individuality to showcase their best self. Just looking good is no longer enough! Nowadays, men want to assert themselves and their masculinity, which explains the recent fashion for beards, which some men grow in order to hide a receding chin or a thin lower face with saggy contours. Whatever the patient's motivation – to look more seductive, more virile, more mature or younger – this new hyaluronic acid has the qualities they are looking for! Its unique properties allow us to sculpt the chin and reshape the oval of the face with a clear lifting effect because, since it is only mildly hydrophilic, it does not weigh down the lower face and therefore creates a dynamic jawline. Because of its rheological properties – which make it both cohesive and elastic – the gel is integrated into the tissues and adapts to the facial expressions, avoiding any suggestion of a chin "implant".
It offers a non-invasive alternative to surgery, whose techniques range from implants to lipofilling and a face lift. The advantage of these hyaluronic acid injections is that we can carefully adapt the amount of product injected to achieve a natural-looking result. It is a non-invasive technique that requires no downtime. For those who also have excess fat in this area, we can complement the treatment with peptide injections. These are natural molecules made up of amino acids that destroy the fat cells. Sagging jawlines and double chins are no match for these new non-invasive treatments!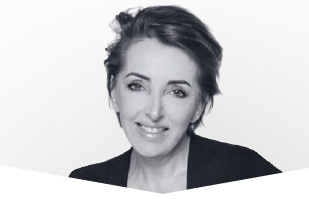 Dr Valérie Leduc: Doctor Valérie Leduc, angiology, aesthetic medicine, dermatological and vascular lasers. After founding the Atelier Médical in Paris, near L'Opéra, Dr Leduc set up a medical centre for the legs and figure in La Réserve Hotel in Geneva. She is now back in Paris, where she runs her new practice "Médecine de la Beauté."