Dr Nadine Baron 
With their thin and delicate epidermis, the décolleté and neck are at the front line of any aggressions and are one of our main concerns. The décolleté and neck have very few or no sebaceous glands. They are what we call "delipidated". 
Skin aging in general, but especially in the décolleté and neck, varies greatly from person to person. It depends on intrinsic factors, such as age and oestrogen deficiency due to the menopause, and also extrinsic factors, such as UV exposure and tobacco addiction. The clinical and histological characteristics of these different kinds of aging are well known.
Correcting skin aging in general, and specifically in the décolleté and neck, has become a primary motivation for seeing an aesthetic doctor, and aesthetic medicine must be able to analyse its different components and adapt its therapies while also taking into account the aging of the subcutaneous tissues.
Rejuvenating the décolleté and neck requires us to correct any crinkling of the skin and treat any fan-shaped wrinkles in the décolleté and neck. 
Several ways of treating the décolleté and neck I'd like to talk about a protocol that we have put in place in the Villa Esthétique.
It is a two-step procedure.
The first step involves "waking up the fibroblasts" using tissue inducers such as RADIESSE. RADIESSE is an injectable product made up of calcium hydro-xyapatite microspheres in-side an aqueous gel. Calcium stimulates the skin's elastic fibres.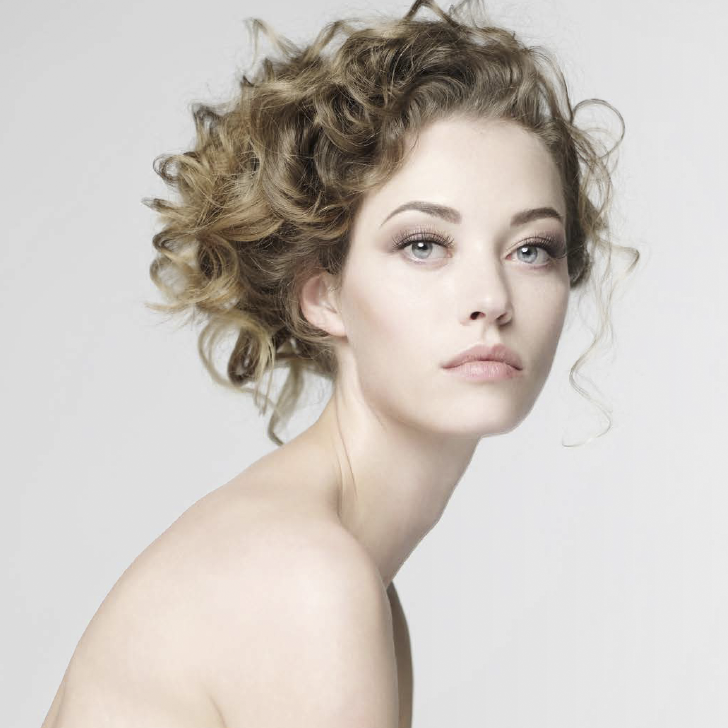 The microspheres are digested by the body, and the calcium is released to stimulate the formation of collagen and elastin fibres. This is why we call it a tissue inducer. The product is purely synthetic and is in no way allergenic. In its diluted form, it can give particularly good results when the aim of the treatment is to smooth crumpled skin.
Treating the décolleté and neck involves injecting RADIESSE – diluted with Xylocaine and a saline solution – intradermally with a cannula. The second stage involves hydrating the deep layers with hyaluronic acids of different molecular weights, like PROFHILO. PROFHILO is a new injectable product, used to achieve a firming effect and to reshape the tissues without adding any volume. Like all traditional injectables, it is made up of hyaluronic acid but, unlike the existing pro-ducts, it is made from highly purified acid, without any chemical products added to cross-link it.
It is therefore the first-ever completely natural hyaluronic acid. It is made up of two distinct molecules: one with a high molecular weight and the other with a low molecular weight. This new filler really stimulates the collagen and elastin cells, which is what gives a reshaping effect. Injecting PROFHILO into the décolleté gives us a hydrating, plumping and lifting effect, while tightening the skin. The hybrid nature of this product means that part of the product is released slowly, and the other part is released even more slowly.
PROFHILO has a special role to play in rejuvenating areas that are usually hard to treat, such as the décolleté and neck. Since it does not add any volume, can be distributed evenly without forming any lumps and does not pose any risk to the veins, it can be used in places where classic hyaluronic acid is not usually injected. It spreads through the different layers of dermal tissue, leading to a rejuvenation of the superficial layers of the skin, even though it is injected into the deep dermis. Its uniqueness is also due to the fact that there are no risks and no downtime, compared with lasers and deep peels.
The usual protocol includes two sessions spaced a month apart. Each treatment involves injecting a certain number of points with a needle. 0.2ml is injected per point, meaning that two syringes of product are required per session. The two steps of the procedure should be carried out three weeks apart.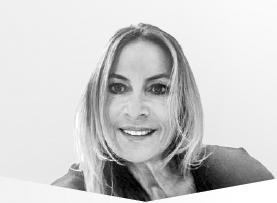 Dr Nadine Baron: DIU in Morphological and Anti-Aging Medicine. CES in Medicine and Sport Biology. DIU in Nutrition, Diabetology, Mesotherapy and Homeopathy. Degree in Acupuncture and Chinese Medicine. Graduate in CAPEDOC, Body Damage Repair, Insurance of persons. DIU in Cranial Traumatic Assessment and National Medical Accidents.