Francis Lemoine, General Manager, Menarini France Interview by Thierry Piolatto
In 2016, the Menarini group launched its aesthetic range, called Relife, in Europe and worldwide. Francis Lemoine, the group's General Manager in France, tells us about the characteristics, ambitions and specifi c features of this very different laboratory.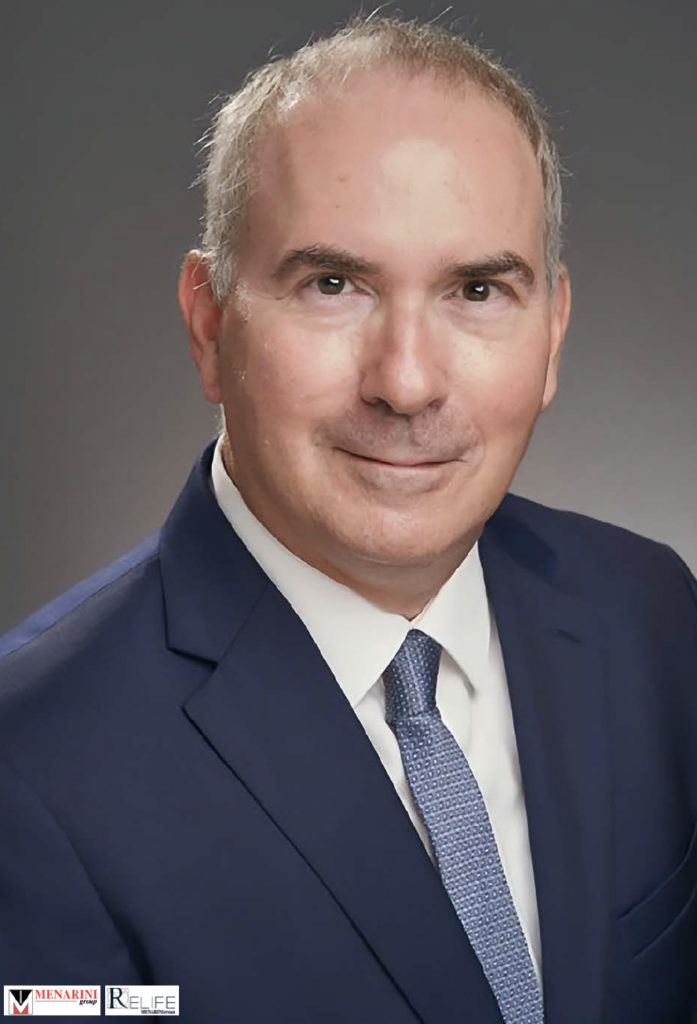 ANTI AGE Magazine (AA MAG): Could you give us some key information about Menarini?
F. L.: The Menarini group was founded in Italy in 1886 and has been based in Florence since 1915. It was Italy's first pharmaceutical company, the thirteenth in Europe. The group has always been owned by the family that founded it. It is not listed on the stock market, which is better for the company's day-to-day running, in terms of autonomy and staff commitment. Menarini has been established in France since 1992 and diversified into prescription medicines with brands that have become well-known in pharmacies, such as Novalac and Isoxan, plus the launch of the Relife aesthetic ranges in 2020.
AA Mag: What are your group's values?
F. L.: A lot of our values relate to quality, to the high standards required from a leading pharmaceutical laboratory. But three elements really stand out: our passion for what we do, which comes from our Florentine DNA; our reputation, which enables us to last over time; and, above all, the human element at the heart of our strategies, whether they concern the doctors, their patients or our staff. If our staff are happy and fulfilled, they automatically bring something extra to their work.
AA Mag: Tell us a bit about Relife. Why did you move into aesthetic medicine?
F. L.: An Italian group from Florence that has worked in the healthcare sector for over a century is more than credible. In Florence, there is a fundamental passion for beauty, anatomy, and geometry. Add to that a high sensitivity to emotions and, boosted by these values, you can see why the group decided to invest, develop and market such varied, high-quality solutions.
AA Mag: What do you offer in terms of aesthetic medicine?
F. L.: Relife considers the face to be a mirror for one's wellbeing. To help healthcare professionals working in the aesthetic medicine sector and to achieve the emotions expected by their patients, Relife offers a comprehensive portfolio of products for holistic treatment. A whole range designed and developed to tackle cellular aging, to boost the face's radiance and enhance the patient's natural beauty. And all using products that are minimally-invasive, with proven clinical effi cacy.
AA Mag: Could you be more specific?
F. L.: We offer a unique selection of injectable hyaluronic acid gels. Definisse™ Filler: specially designed to fill wrinkles, plump the lips and redefi ne the facial contours and volumes. Definisse™ Threads: resorbable support threads, available in different lengths. Definisse™ Threads are recommended when the tissues require more support. The range is completed with superfi cial peel solutions and treatments for hyperpigmentation. Of course, we are looking to expand the Definisse range with more innovative solutions in the near future.
AA Mag: Beyond the products, what is your approach with regard to doctors?
F. L.: At Relife, we want to accompany doctors in their work by offering local training workshops according to their expertise and hands-on training to enable them to hone certain techniques or master new ones. Our experts allow us to offer a variety of solutions and we want to adapt to each practitioner, their expertise, their experience in the field, to provide successful treatments for all patients. We organise a lot of chats, meetings and round tables for healthcare professionals, people who are passionate about this field. Interaction is vital in aesthetic medicine, and we want to encourage these discussions in order to further develop their practice.
AA Mag: What are your ambitions?
F. L.: To build a positive, solid reputation for Relife with passion and commitment, and to keep the human element at the centre of our actions and decisions.Of course, completing this range and offering innovative solutions is our priority for the future, but I'll talk to you about that at a later date…
More informations: https://www.relifecompany.com/ii/en/