AQ's technology formulates human growth factors into topical cosmetic products.
Growth factors are a group of fragile and select proteins that act as chemical messengers between the different types of cells.
Growth factors are naturally found in the human body, particularly in the fibroblasts. These select growth factors play a role in cell regeneration, blood vessel differentiation, and collagen and elastin production.
Hair Complex and the other AQ SKIN SOLUTIONS products are topical cosmetics made using AQ Skin Solutions technology and protected by 4 patents in the USA ( US 8,518,879, US 8,877,494, US 9,119,974), Europe (2680865), Japan (5981947) and Korea (10-2013-7026105).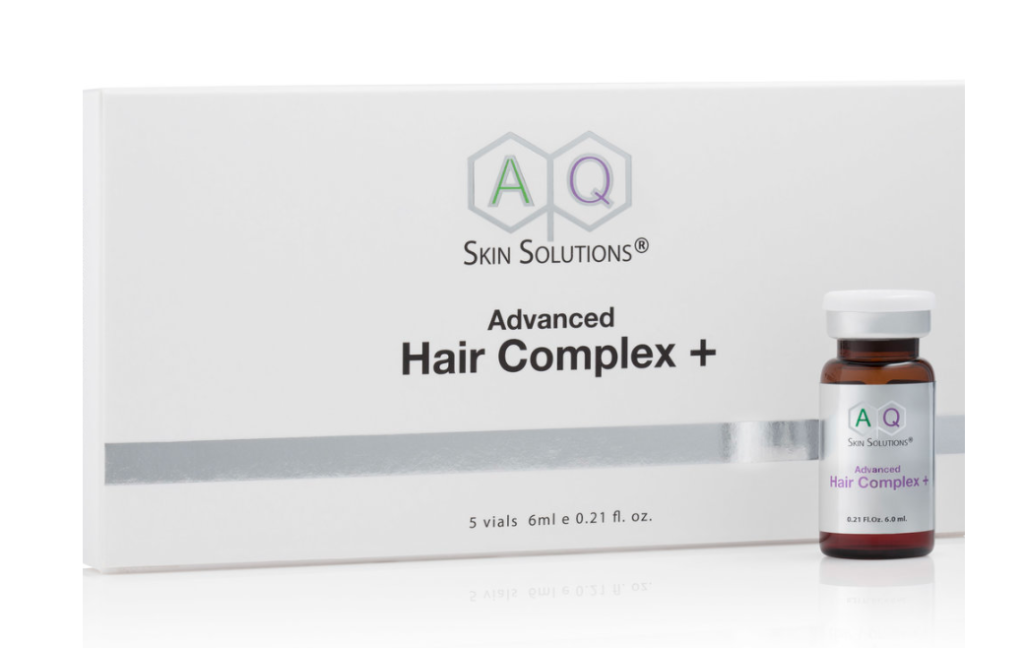 The Hair Complex serum aims to restore the hair matrix by nourishing the hair follicles with select growth factor proteins found in healthy hair. These growth factors promote a normal hair growth cycle to produce healthy, thicker and more abundant hair.
Hair Complex nourishes the scalp by stimulating the blood circulation around the hair's roots.
What results can you expect with Hair Complex?
Addresses hair loss by stimulating the hair follicles.
Designed to help prevent hair loss
May rejuvenate damaged hair follicles
Aims to improve hair quality and texture
Helps to restore healthy hair growth cycles
Can increase circulation and nutrition to scalp and hair follicles
---