Wrinkles, memory loss, same fight.
AGE BREAKER tackles brain aging.
The skin and the nervous system have a common embryonic origin. Recent studies show that the brain and skin also share the same mechanism of aging: glycation, which results from the attachment of sugars to proteins. Thus, the dermal functions and and cognitive performance (memory, concentration, reasoning …) decline simultaneously with age, from 40 years and gradually progressively faster.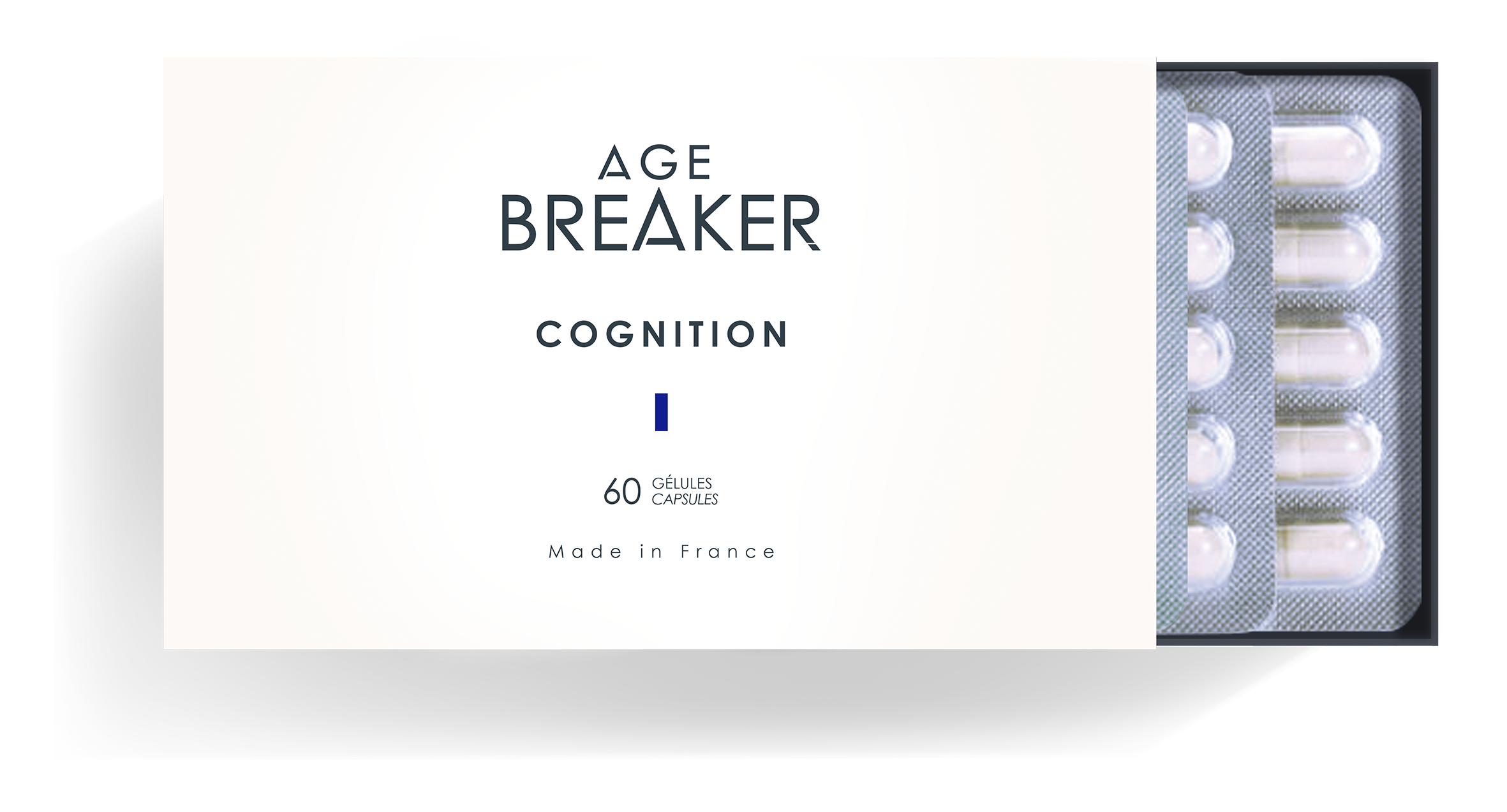 In fighting against glycation, a major cause of cognitive decline, AGE BREAKER COGNITION, 1st deglycating dietary supplement, improves cognitive functions and protects the health of the brain.
New AGE BREAKER COGNITION, 60 capsules.
Deglycating.
Cognitive functions, cerebral health.
First results within 1 month.
Patented innovation.
Info : www.agebreaker.com