By Dr Eric Plot
Today, we all share the same desire: to age healthily. To respond to this expectation, a group of specialists have developed iPaam, the first turnkey "healthy aging" consultation designed for doctors. With iPaam, you can offer each patient a complete longevity assessment, concrete recommendations, and personalised follow-up care.
Why must anti-aging medicine be made more accessible?
Until now, anti-aging medicine tends to be reserved for those people who are most knowledgeable about aging well. Until very recently, this speciality was not even taught in medical faculties.
However, the latest scientific studies about aging in good health have shown the fundamental role played by prevention and guidance. It is therefore important to make this "healthy aging" medicine accessible to as many people as possible. It is a real health issue, because half of the population of France is aged 50 or over. This is why we created the iPaam consultation.
How does the iPaam healthy aging consultation work?
iPaam provides each doctor and surgeon with a "guided" healthy aging consultation on a connected platform. This interface makes the consultation easier and also makes it more effective and more accessible, faster and more specialist. iPaam stands for "Predictive and Anti-Aging Medicine". The "i" emphasizing the intuitive nature of the solution. It is also a nod to the iPad® that will be used for testing.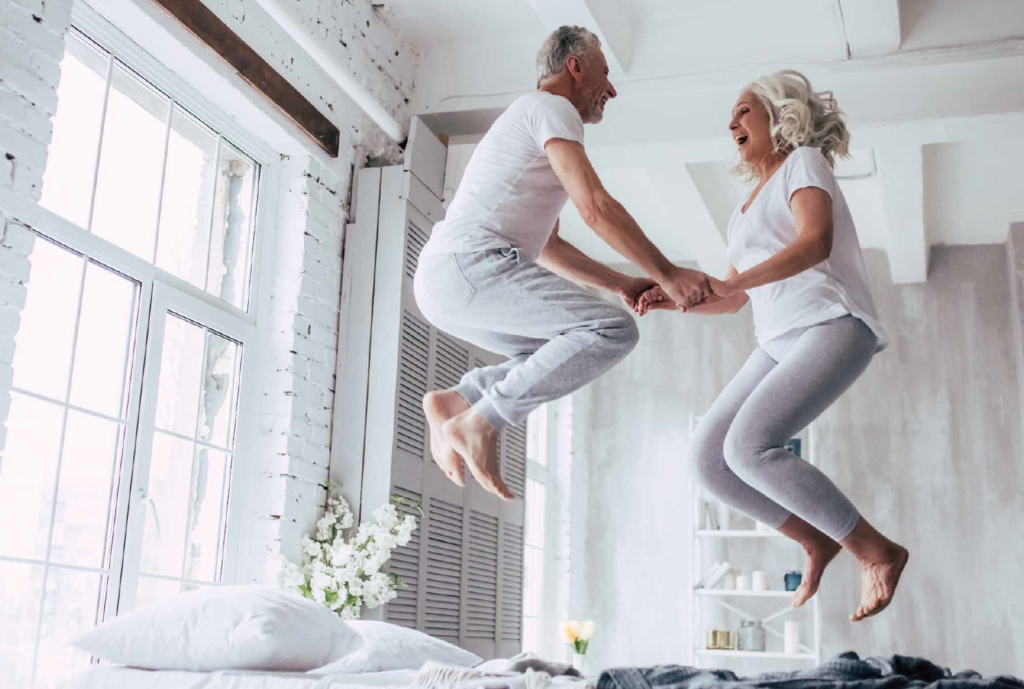 Could you tell us what happens during an iPaam consultation?
Setting up an iPaam consultation is very straightforward: the platform guides the user as they take various measurements, while allowing the doctor to make their own diagnoses. iPaam is made up of three phases – Test, Diagnose, Prescribe – enabling the doctor to perform a complete longevity assessment in real time, then offer specific guidance and personalised follow- up care.
The first stage is made up of a comprehensive medical questionnaire with 220 questions, completed by the patient on an iPad® – with the help of an assistant, if required – followed by physiological tests carried out using medical devices that are linked up to the iPad® (ECG, spirometer, connected body fat analyser, glucometer and blood pressure monitor) to obtain 35 measurements.
The second phase is the diagnostic phase, carried out by the doctor. This involves analysing the results obtained in the evaluation phase to pinpoint the patient's weaknesses. This uncovers any pathologies present but still in the silent stage, the patient's short, medium and long-term fragilities, and the risk factors connected with their lifestyle habits.
The third phase is prescription. This involves providing the patient with personalised recommendations and treatments, with concrete actions to apply in their daily life: dietary changes, food supplements, possible hormone treatments and, if required, the prescription of additional examinations such as genetic, blood or microbiota testing, x-ray examinations, etc. iPaam consultations are strictly personal, meaning that the recommendations cannot simply be reiterated from one patient to the next.
The patient leaves their consultation with a full report in two sections: longevity assessment and personalised recommendations, plus any potential ad hoc prescriptions.
How can I integrate iPaam consultations into my practice?
The iPaam consultation platform is available as an annual subscription. The platform is installed directly onto the practitioner's computer. They then have individual training on how to use the interface and connected objects, as well as receiving support as they put the service into practice. The quality of the service is a priority, and a hotline is available 24/7 to answer any questions in real time.
iPaam also guides the practitioner as they train in anti-aging medicine, thanks to yearly seminars with top experts. These training sessions are an integral part of iPaam.
New updates are regularly added to the iPaam consultation platform. This platform helps to make anti-aging and predictive medicine more straightforward and accessible, to respond to the ever-increasing demand.
---
Doctor Eric Plot
Dr Eric Plot has been a cosmetic surgeon for over 20 years in Paris. Elected by his peers as a board member for the French Society of Aesthetic and Plastic Surgeons (SOFCEP), he is also an active member of the SOFCPRE and ISAPS (International Society of Aesthetic and Plastic Surgery). Alongside his surgical practice, he has long been fascinated by predictive and anti-aging medicine. Convinced of the importance of prevention for aging well, he created iPaam, in collaboration with Dr Claude Dalle and Pr Peter Edde: the first "healthy aging" consultation that can be accessed via a connected platform. In this way, all doctors can offer this consultation in their practice.