By Dr Nelly Gauthier and Dr Julien Carré
BTL introduces a new groundbreaking approach to sculpting the body – the first and only non-invasive body-shaping procedure that simultaneously addresses both muscle and fat in the abdominal area, and it creates a completely non-invasive buttock lift procedure with no injections necessary! It is an entirely new technology in a category that goes beyond simple waist line reduction and surgical buttock augmentation. EMSCULPT helps patients achieve top-notch contouring results.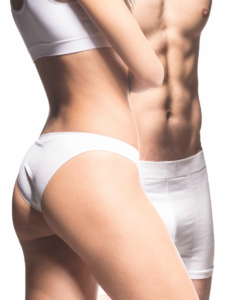 Anti Age Magazine (AAM): What led you to adopt EMSCULPT in your practice?
Doctor Nelly Gauthier (Dr N.G.): EMSCULPT offers 2 important features. It builds muscle and reduces fat. So far, we could only offer help to reduce fat but that left the level of body toning unchanged. The building of muscle was left to intensive, tiring and time-consuming workouts. Thanks to EMSCULPT, this is not true anymore.
Doctor Julien Carré (Dr J.C.): This new approach fulfills the requests from patients who are not good candidates for Coolsculpting and other fat-reducing treatments.
AAM: Describe the role of EMSCULPT in your practice.
Dr J.C.: EMSCULPT is non-ionizing, non-radiating and non‑thermal, so a combination with other fat-reducing devices can be an option how to incorporate it into the current practice portfolio.
Dr N.G.: It is a non-invasive, non-surgical, painless approach to eliminate unwanted fat and to build muscle. EMSCULPT uses high-intensity focused electromagnetic energy (HIFEM®) to trigger what's called supramaximal contractions (the kind that cannot be achieved by voluntary muscle action).
AAM: EMSCULPT is backed-up by 7 clinical studies and years of research prior to the launch. What is your opinion about its clinical background?
Dr N.G.: Very reassuring. I wouldn't have considered it a viable treatment option otherwise.
Dr J.C.: I should also add that this machine has been cleared by the FDA as well.
AAM: What do you believe are the most important features and advantages of EMSCULPT?
Dr J.C.: I believe that the most important advantages are no downtime, no pain, but still achieving muscle gain. And it's very simple for my assistant to use, too!
Dr N.G.: From the patient's point of view, it's painless. The protocol is only 4 short 30-minute sessions, scheduled 2-3 days apart, and the feeling of strength that patients report afterwards is a huge advantage. From the healthcare provider's perspective, it is hands free. The assistant can operate it, and it isn't messy (no gel needed).
AAM: Could you describe in detail how you use EMSCULPT for the abdominal and buttocks area?
Dr N.G.: The machine is very easy to set up. The applicators that transmit the electromagnetic waves are placed in full contact with the skin. No gel is required, and a belt holds them in place. The correct level of intensity is gradually achieved, allowing the body to become accustomed to the feeling. After half an hour of electromagnetic waves, the applicators are removed, and the patient may leave.
Dr J.C.: EMSCULPT is really easy to understand. In most of the cases, I use a single applicator for the abdomen. I start at 40% power and increase it over time. I ask my patients to relax. For the buttocks, the energy is increased faster, because patients tolerate it very well.
AAM: Describe the ideal candidate for EMSCULPT.
Dr N.G.: All my patients are keen on the improvement EMSCULPT offers. Young people, older people, men, women and even some overweight patients use it to help them kickstart the diet and exercise they need. At the same time, everyone who has used EMSCULPT so far appreciates the improvement they get in their posture, as their abdominal wall is strengthened thus releasing tension on the back muscles.
Dr J.C.: My patients are both men and women. For the buttocks, I have only treated women until now, but I am starting to get interest from men as well.
AAM: Please describe your patients' experience with the treatments – therapy tolerance, downtime and results.
Dr J.C.: The results are progressive, but the patients feel better muscle tone after the 3rd session. I recommend them to come for a maintenance session every 3 months.
Dr N.G.: So far, I only had one female, who didn't want to pass the 75% level. All the others, either slowly or quickly, reached 100% without complaint. They have all liked the feeling they had in between sessions. They have never experienced any downtime. Their results are quite satisfactory, and they sometimes even encourage and motivate patients to exercise.
AAM: How would you characterize the support provided by BTL?
Dr N.G.: BTL has done its best, and it is encouraging.
Dr J.C.: BTL gives me a lot of support, and the relationship is family-like.
---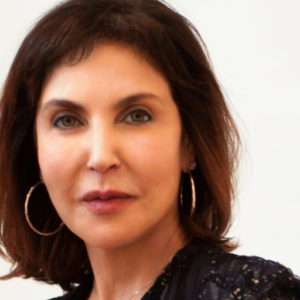 Doctor Nelly Gauthier
Graduate of the Institute of Stomatology and Pierre et Marie Curie Paris VI University in Plastic Surgery and Maxillofacilal Surgery. Dr Gauthier graduated in Stomatology, and went on to assist and train with renowned plastic surgeons.
Address: 9, rue de Marignan 75008 Paris – FRANCE. Office: +33 1 53 75 04 60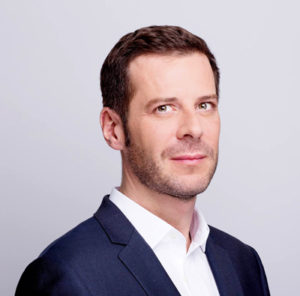 Doctor Julien Carré
Well-known for specialising in the overall cosmetic treatment of the face and body for complete, natural-looking results. Also qualified in medical lasers and in anti-aging and morphological medicine, Dr Julien Carr. combines various noninvasive techniques to treat the figure for complete, natural-looking results.