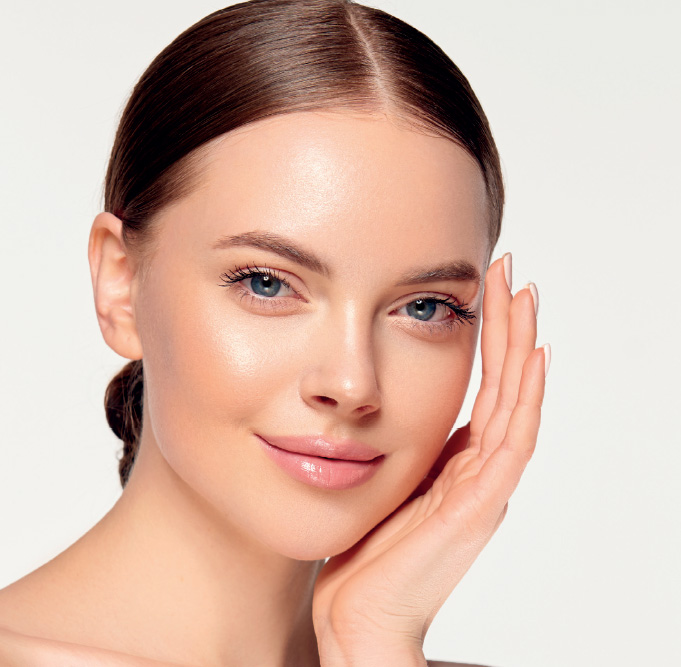 By Dr Isabelle Clary
Patients often come to me asking for a lifting effect without any added volume, particularly women with a round face. They want a high-definition result with dynamic and fi rm features, and they want the results to last. This is a tricky, fiddly and stimulating exercise!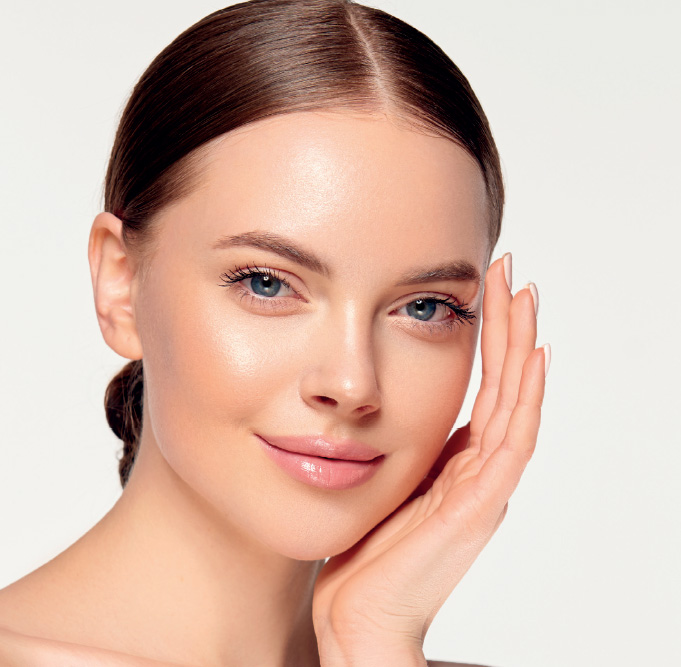 The challenge of a round and heavy face 
Restoring a heavy-looking face is a frequent request from mature patients with a more rounded body, who might even be overweight and whose lower face has drooped, sometimes with fat underneath the jaw and a sagging oval. For this indication, I tend to use Ellansé M (Sinclair Pharma), a long-lasting tissue inducer that my patients like because of its subtle results and its durability. I use it on patients whose faces look weighed-down and saggy, on rounded faces, so as not to add any extra volume. I achieve a lifting effect by injecting in a retro-tracing pattern, fi rst into the outer cheekbone, then into the angle of the jaw and along the jawline. I place the product on either side of the jowls to fi ll any hollows and I inject a little into the expression lines for a fi lling and bio stimulating effect.
With regard to volumising, the results vary. The younger the patients are, the more collagen induction observed. With patients around age 50, the results achieved during the session tend to be the fi nal results. As a general rule, I prefer to under-correct and see my patients three months later to assess their collagen stimulation before carrying out any touch-ups. For slim women who have suffered fat loss, I correct the mid part of the face with hyaluronic acid and the oval with Ellansé M, injected using a cannula in a retrotracing pattern.
Collagen induction to combat creped skin on the neck
A consequence of repeated sun exposure, wrinkles and creping on the cheeks are diffi cult to treat but this is a common request when you practise in a city that is very sunny, like I do. I have tested a number of techniques: mesotherapy improves the skin quality but not wrinkles; fluid hyaluronic acid does not last long enough; and a phenol peel or CO2 lasers require downtime, which patients are less likely to accept nowadays. By injecting the product in a retrotracing pattern, I can really smooth the skin.
Thanks to its collagen-inducing properties, the skin quality is improved session by session. I recommend having three sessions, spaced four to six weeks apart in order to bring about this neocollagenesis and to achieve as accurate and natural-looking results as possible.
The tear trough for the first signs of aging
For younger women who display the fi rst signs of hollowing in the tear trough, often in their early forties, I inject a bolus deeply into each side and inject the remaining product into the outer cheekbone in a retrotracing pattern to achieve a "high-definition" effect. The product lasts two years, or even more, depending on the collagen induction response of each patient. In addition to the natural-looking and subtle results, the long-lasting effect and small quantity of product used are plus points for younger women. In all cases, in the fi rst appointment I spend time explaining to patients how the product works and, once they have understood the procedure and what it can offer, they are generally satisfi ed. In the fi rst appointment with a more mature patient, I might use up to three blisters, plus another one during the three-month check-up.
The areas that should not be injected with this product are under-eye bags, the upper lip, the lips or the forehead, so for these I use a suitable hyaluronic acid. Thanks to this collagen inducer, I have been able to widen my treatment indications for patients with rounded, heavylooking faces and can now confi dently treat certain skin complaints, such as heliodermia, which is often a challenge for aesthetic doctors.
Dr Isabelle Clary: Graduated in general medicine from the Paris 11 medical faculty. University diploma in psychosomatic medicine, in morphological and anti-aging medicine, and in dermatological lasers for aesthetic use. Member of the SOFMAA (French Society for Anti-Aging Medicine) since 2011. Based in Toulouse since 2011.