During 4 days including ONE2ONE, MCA Live and Visage, you will learn about:
Safety with injectables
The best techniques for difficult areas of the face
Novel combinations and much more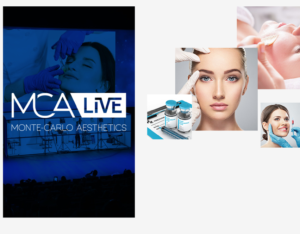 Clinically related presentations highly focused on practical aspects will include anatomy presentations, videos on practical methods, the choice of products or devices…Who should attend: All Physicians with an interest in cosmetic and aesthetic treatments. MCA LIVE is ideal for medical doctors looking to expand their practice and offer patients a wider range of aesthetic treatment options.
MCA LIVE is intended to be the most advanced Aesthetic LIVE Congress in Europe.
All Demonstrations will be made LIVE in front of the audience to deliver the most practical and interactive educative medical Aesthetic event.
MCA LIVE will feature a highly interactive, stimulating and multidisciplinary program FOCUSED ON PRACTICAL ASPECTS including high impact lectures and LIVE demonstrations.
This conference will be a great opportunity to learn from the best Worldwide Experts to explore the cutting-edge developments in aesthetics and anti-aging, to see them on stage, to observe their techniques and to interact with them.
The perfect showcase for industry, with expanding opportunities for networking. Over 100 leading companies in medical aesthetics represented.
MCA LIVE CONGRESS Scientific Program: 2 Days (November 8-9)and FULL PASS: MCA LIVE + VISAGE "THEORETICAL" Scientific Program 2 Days (November 8-9)