By Doctor Rolf Bartsch
Why is Cryolipolysis recommended for the treatment of a double chin?
Cryolipolysis is a well-established treatment option for patients looking for non-surgical reduction of submental fat. The benefit of this technique is that it incurs hardly any downtime as well as the lack of need for compression garment as with liposuction. The results will be the same as with this surgery: patients will enjoy a permanent elimination of fat cells and permanent results.
What results can be expected?
Setting realistic patient expectations is the key to success. The reduction of fat cells peaks at 40% after 2 treatments. Our success over the past 10 years is based on an honest and transparent relationship with our patients.
What are the risks associated with this treatment?
In very rare cases we notice panniculitis after cryolipolysis. Panniculitis is the formation of painful inflammatory tissue in the treated area, caused by a reaction of the body to intense cold. The benefit is a very good result on fat tissue reduction. This symptom occurs in less than 0.5% of our cases. Cryolipolysis has very low side effects overall.
Can other small areas be treated with medical cryolipolysis?
Beside regions like the chin and tummy, where cryolipolysis is very effective, we can treat areas such as the inner part of the knee or fat pads on the breast fold close to the bra. We also successfully treat inner thighs, as these regions usually also show loose skin. This is why the inner thighs are tricky areas for classic liposuction. Cryolipolysis is our favourite treatment option for non-surgical fat reduction.
Is choosing a specific Cryolipolysis device important?
The aesthetic medicine market is flooded by cryolipolysis machines promising to freeze fat away. Just like your home fridge, a lot of machines probably produce low temperatures but are not able to deliver this low temperature in a homogeneous, stable and secure manner during the entire treatment time to the targeted area.
CRISTAL® devices showed significant and stable results in over 500,000 treatments worldwide.
---
Doctor Rolf Bartsch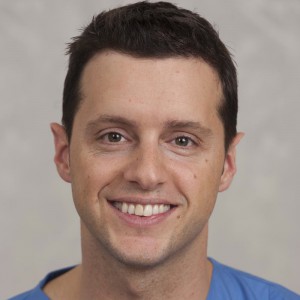 Dr. Rolf Bartsch has many years of experience in the field of plastic and aesthetic surgery. Latest techniques, high quality standards for medicine and a close doctor-patient relationship are his top priorities.