By Dr. Hany Abi Ghosn
The aging process involves various dimensions. Each one needs a specific anti-aging treatment. Expression wrinkles are treatable with botox. Fat resorption/ volume loss are treatable with HA fillers. Sagging tissues used to be only treatable surgically. Resorbable threads made a revolution in non-surgical aesthetics & offer nowadays a new alternative to treat saggy areas in the face and body without undergoing the hassle of a surgery, with minimal downtime and almost zero pain.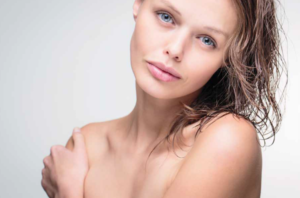 How does it work?
ThreadLifting is a medical aesthetic technique that produces visible lifting effects.
Threads work on sagging tissues of the face & body.
The technique is atraumatic and consists of inserting needles of different length and size that release a resorbable thread inside the skin
Sutures are carried out either with a polymer of caprolacton – PDO or with Poly-L-Lactic acid, both extremely safe & made to last for about 15/24 months
It is possible to see some immediate results right after insertion. However, the revitalising/lifting effect begins 45/60 days following the procedure.
After thread resorption, the lifting effect does not disappear thanks to the fibrous reaction and collagen begins production induced by the barbed thread.
What makes threads extremely efficient & safe in tissue lifting?
The resorption of the thread is an Hydrolitic Enzymatical Process;
Absolutely not allergenic;
Threads are mainly done with PDO or Poly-L-Lactic acid, both safe and similar to material used in sutures, widely used in surgery
Effectiveness of result lasts for around two years and technique is perfectly renewable.
Threads have best lifting action induced by a double mechanism
Mechanique Traction and tightening of tissues. Moreover, they offer tissue Endogenous Biostimulation: After insertion, threads promote collagen and elastine production+Neoangiogenesis (Build-up of new tissues).
What are main advantages/uses of threads?
Full face definition: wrinkles, jawline, neck cleavage, chin, lower face, cheek sharpening / lifting.
Browlift
Face rejuvenation.
Body definition: Many body areas are now treatable with revolutionary body threads: Breasts, arms, abdomen, knees, thighs. These are mainly indicated for people who have experienced a dramatic weight loss (i.e after a bariatric surgery). In that case threads are extremely useful for the tummy, thighs, breasts & arms. Threads are also extremely used for women after childbirth (tummy lift).
Contra-indications
Auto-immunological disease
Hematological disorders
Skin Cancer of the treated area
Skin Erythema
Permanent fillers -not clearly defined
Cheloids or cheloids tendency
Acute inflammatory disease
Pregnancy
Aftercare
Before & after the treatment:Biostimulation of the skin with elastin, DMAE, Vit C an B Complex.
Precautions after Treatment:
No smoking, alcohol consumption for about 72 hours following procedure.
Avoid exercise (10-15 days)
Avoid sources of heat / steam.
No sudden movement of treated areas (especially neck and jawline)
HA filler can also be used in combination to enhance the effect
---
Doctor Hany Abi Ghosn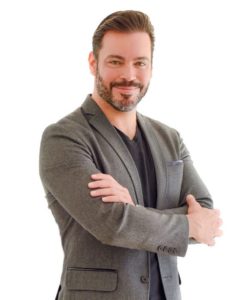 Dr. Hany Abi Ghosn is a Lebanese world expert in Medical Aesthetics, International Speaker and KOL for many European Labs: CosmoSoft France, Be Ceuticals Switzerland, SRS Belgium. He has been providing training in Advanced Aesthetic Procedures, including Thread Lifting, for many years in the UK. He also provides all Aesthetic Treatments in his clinics on Harley Street & many other addresses in England including Putney, Leicester etc. He was the winner of the prestigious Best European Medical Practice Award in 2018, awarded by the European Medical Association (EMA) and the Oxford Royal Academy in London.