By Doctor Delphine Renard
Injectable extended-release biomimetic peptides
To respond to new patient demands, biotechnology is coming to the assistance of aesthetic medicine. CAREGEN laboratories are introducing a new range of products: anti-aging non-cross linked hyaluronic acid peptide gels, for highly natural-looking results.
Nowadays, patients wanting aesthetic treatments have more specific requests and are more demanding. Women come to see us much earlier to prevent the ravages of time, look after their skin, correct any wrinkles and delay the need for surgery. They want instant and long-lasting results with straightforward procedures. Men also seek to erase their wrinkles naturally. The treatments currently used do not always allow us to treat the skin as well as we would like, and some areas remain difficult to treat, such as under-eye bags, under-eye shadows with sagging skin, the oval of the face, a double chin and sagging skin on the neck or décolletage.
CAREGEN laboratories, who specialise in growth factors and cellular biology, have developed a revolutionary range of noncross linked hyaluronic acids with extended-release biomimetic peptides: PROSTROLANE SERIE B. These products respond to the patients' requirements in terms of skin rejuvenation and natural-looking results. Biomimetic peptides are small clusters of amino acids (2 to 55AA) identical to those present in our skin. They stimulate the skin's cells, namely for the synthesis of collagen, elastin or hyaluronic acid. The PROSTROLANE SERIE B range is made up of: NATURAL B, an anti-aging product that repairs, regenerates and preserves the skin; BLANC B, to erase pigmentation marks; INNER B, to reduce fat in the face and body; INNER B SE to reduce any fat pads under the eyes; and finally DR CYL HAIR FILLER, to treat hair loss.
In my everyday practice, I use PROSTROLANE Natural B in younger patients, aged between 30 and 45, to treat early wrinkles such as the nasolabial folds and under-eye shadows, as well as to preserve the skin's elasticity and prevent the appearance of the first deep wrinkles. In older patients, aged 45 to 65, I use NATURAL B to treat under-eye bags, the oval, the neck and the décolletage. The protocol might involve two to four sessions over 1 to 3 months, allowing the patients to preserve their youthful appearance for longer.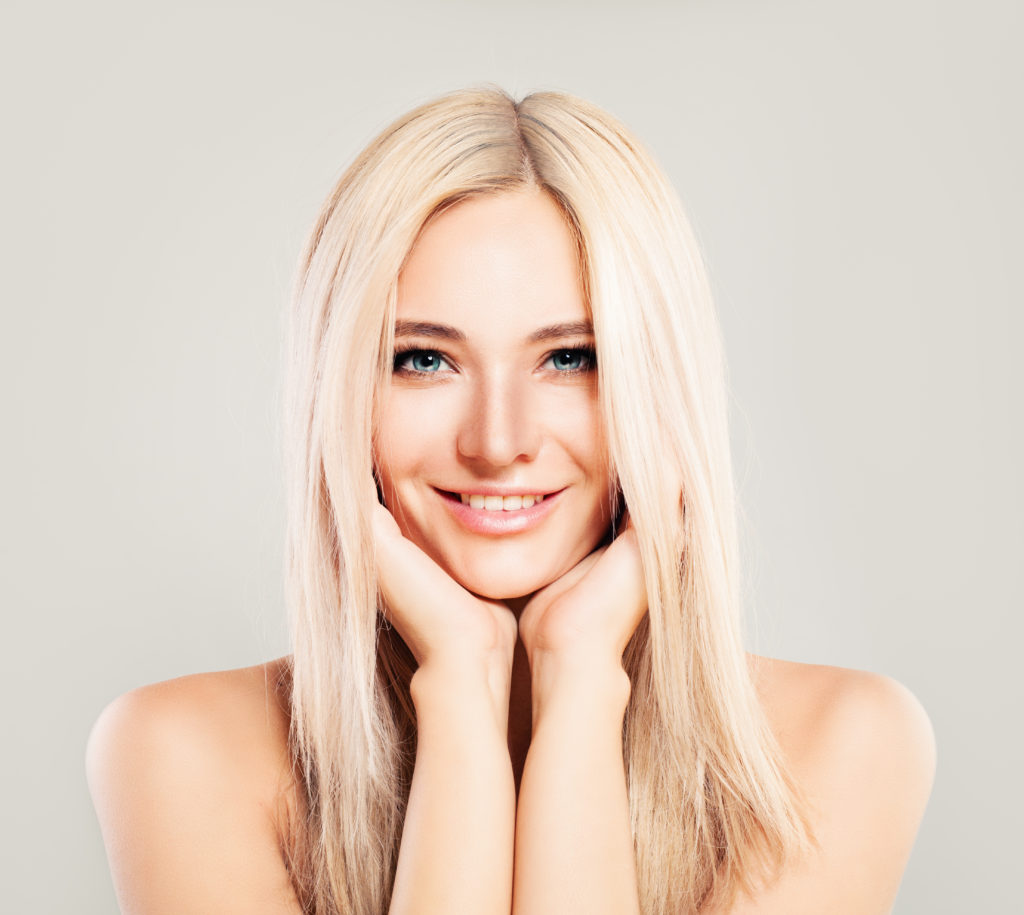 NATURAL B is a 2ml syringe pre-filled with non-reticulated 0.7% hyaluronic acid and a peptide complex that includes oligopeptide-24, decapeptide-36, octapeptide-11, oligopeptide-34, oligopeptide-92 and a saline solution neutralised with phosphate. I inject NATURAL B into the reticular dermis using a needle or with a new multi-needle injector, or even subcutaneously using a cannula. After injection, any wrinkles are smoothed and the skin is plumped. The product may cause a little temporary redness or mild swelling. Since the hyaluronic acid gel is non cross-linked, the risk of complications with these injections is very low. At the follow-up appointment 15 days after treatment, we can see that the skin is repaired and regenerated. After the end of the protocol, I schedule 1 or 2 top-up treatments per year, which enable us to delay the skin's aging. Some patients might also need fillers, which can be performed in the same appointment, before or after the PROSTROLANE treatment. In some cases, for optimum results, the various products from the PROSTROLANE SERIE B range can be combined. I perform a protocol to treat the oval that associates PROSTROLANE NATURAL B, PROSTROLANE INNER B and hyaluronic acid peptide gel to reduce fat and treat the jowls and a double chin. In the same session, I then inject one to two syringes of NATURAL B into the cheeks and oval, and one to two of INNER B subcutaneously with a needle into the jowls and double chin. This session should be repeated 2 to 4 times spaced 15 days apart.
I also treat the periorbital area with protocols that associate PROSTROLANE NATURAL B, PROSTROLANE BLANC B, an anti-mark hyaluronic acid peptide gel, to treat dark shadows under the eyes, or even fatty eye bags with INNER B SE. The results look even more natural.
CAREGEN's biomimetic peptides are a real revolution in aesthetic treatments. They allow us to care for the skin over the long term, prevent aging and repair the skin with straightforward intradermal injections.
---
Doctor Delphine Renard
An aesthetic doctor for the last 9 years, with a practice in La Varenne St Hilaire. Graduated from the University of Paris XII UPEC. Inter-university degree in mesotherapy from the University of Paris VI. Runs training workshops in injectables and lasers. Stays up-to-date with the latest innovations in aesthetic medicine, to respond to her patients' requests for natural-looking results.