Firm up your face and body
Firming, toning, restoring…there are so many techniques for our experts to choose from! Those that use hyaluronic acid may dominate the current scene, but techniques like cryolipolysis are starting to edge in on the action.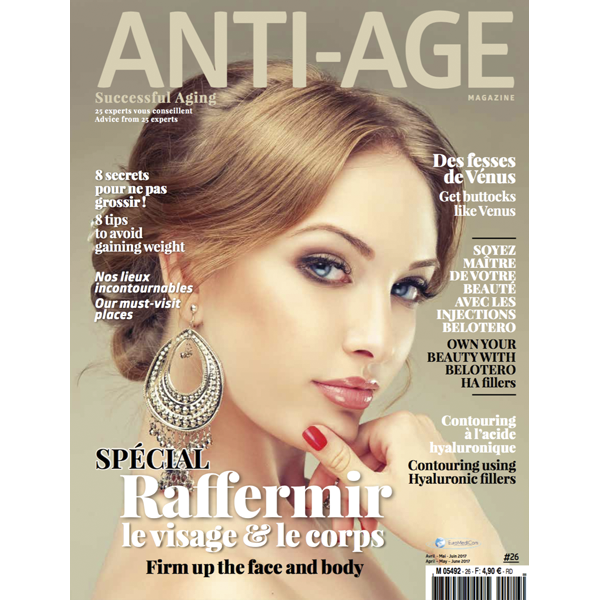 Over the years, hyaluronic acid has become an important ally of cosmetic surgery in the fight against skin aging. The latest-generation filler injections work in synergy with procedures such as cervicofacial lifts thanks to their ability to restore the facial framework.
The goal: A radiant, firm and rejuvenated face and a dream body!
Summary: 8 TIPS TO AVOID GAINING WEIGHT, Wonderful Skin, Cryolipolysis to reshape your figure, Restoring the facial support using hyaluronic acid, Get buttocks like Venus, Fillers, an essential tool…
We hope you enjoy reading our magazine!
AAG Publishing
More than 100 experts can be consulted at: