Our new Issue is on newsstands! French excellence. 
As some of our experts might say, "Let's not forget that France is the land of hyaluronic acid and that it has made a huge contribution to aesthetic medicine." It is true that, with regard to these "miracle" fillers that continue to revolutionise the aesthetics industry, French excellence never fails to stand out, often adopting English monikers – French Touch, Less is More, etc. – in a nod to this now-international vision of beauty.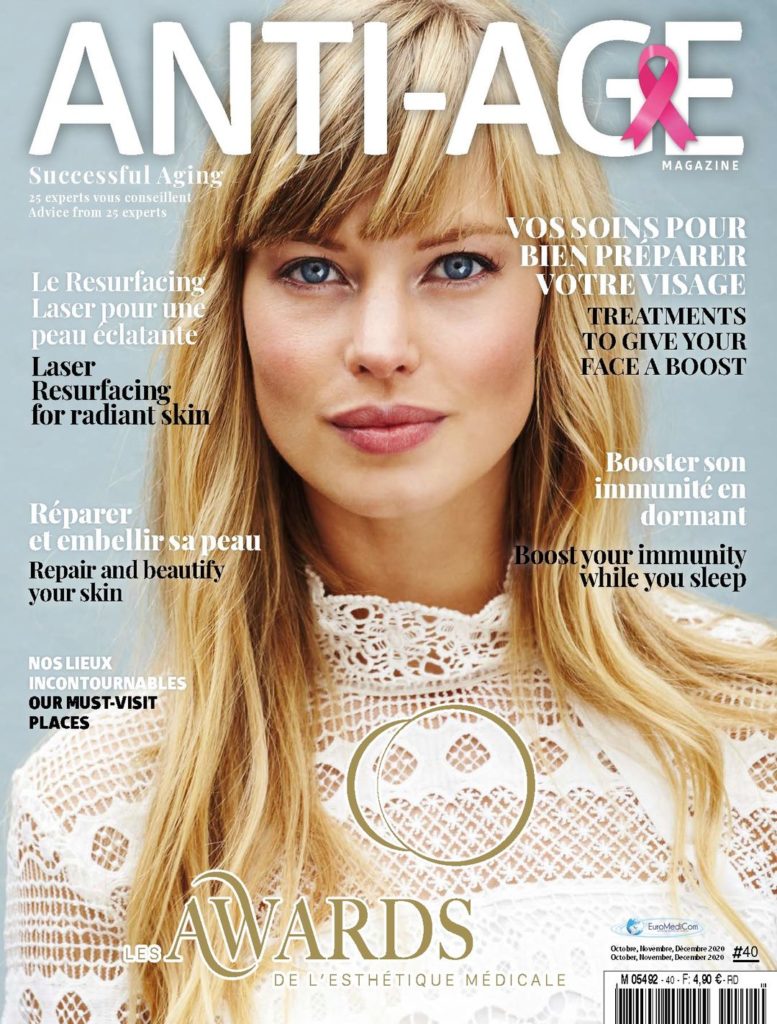 In this issue, you will discover various articles written by experts in this fi eld, and we would like to thank them for sharing their knowledge with our readers. You will also fi nd a supplement dedicated to the 1st Medical Aesthetics Awards, another way of celebrating excellence!
Contents: 
Sleep well… and boost your immunity / Treatments to give your skin a boost / Mesoplus Lift: Hydration to restore the skin / Repair and beautify your skin / Laser resurfacing for radiant skin / The 7-Point Reshape / Technical multilayering for tailored volumisation / Origin, the new ally against skin aging and scars / The Excimer laser shines, a new light on vexatious vitiligo / Thixotropic peels / Lifting the facial contours and naturally recreating the facial architecture / Interview with Dr Jean-Michel Mazer Picosure Laser / Endospheres Therapy: combining procedures to improve results / Cryolipolysis and nutrition: a synergistic pair! / Aesthetics for the man of today / Special: Medical Aesthetics Awards
With our experts: DR DAHBIA TOUHLALI, DR JEAN-LOUIS BRIANÇON, DR GILLES KORB, DR MAHBOUBEH CHARLOT, DR ERIC SARFATI, DR ALAIN BUTNARU, DR JEAN-LUC HAZIZA, DR JEAN-MARC CHARDONNEAU, DR ISABELLE CLARY, DR JEAN-MICHEL MAZER, DR RICCARDO MARSILI, DR SINA DJALAEI, DR ALEXANDRE MARCHAC, DR ISABELLE MEURGEY, THIERRY PIOLATTO, PIERRE KUNG, ANNABEL MACGOWAN, VÉRONIQUE TISSIER, CHRISTOPHE LUINO, NATHALIE JOUAULT, CATHERINE DECUYPER.