Discover ou latest magazine #27 on newsstands
Aesthetic gynaecology
Aesthetic medicine and surgery are coming to the rescue of our sexuality, and we are seeing a real boom in these mini-invasive treatments. The introduction of specialised fillers for aesthetic gynaecology has enabled us to provide straightforward and effective solutions, as well as shining the spotlight on other procedures that had been kept under wraps, such as vaginal lasers or photo-biomodulation. Vaginal dryness (which affects 4 women in 10), a lack of trophicity or elasticity, a loss of muscle tone, a slack vagina…these issues no longer signal disaster!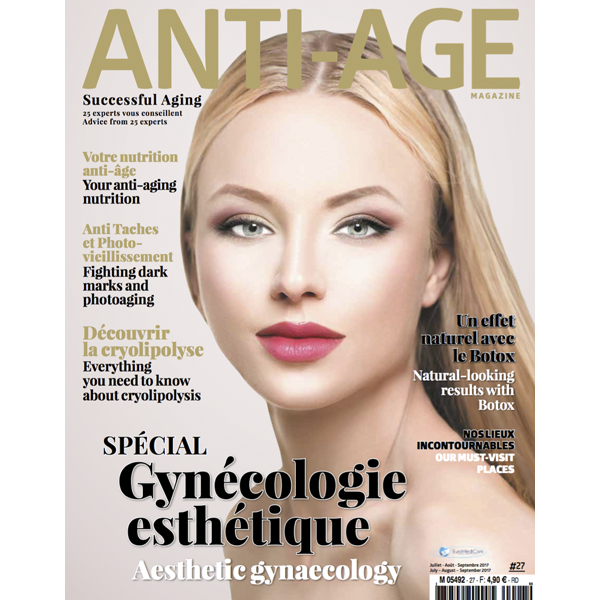 Summary:
How to prevent aging and stay in good health.
Treatment of pigmentation marks
Sexuality and AESTHETIC GYNAECOLOGY
Beauty and rejuvenation for intimate areas
Vaginal dryness:Recently-Developed treatments
Vaginal pathologies and sexuality: solutions!
Menopause: does it signal the end of your sexual life?
Tweaking botulinum toxin is the new way to customize BTX Injections for a natural look
Get an hourglass figure in one hour without a corset
Enhance your silhouette before summer by reducing localized fat folds with the medical cryolipolysis
Combined treatments for flawless skin