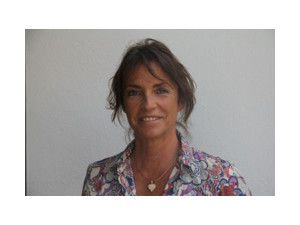 Doctor Isabelle Catoni is a dermatologist who graduated from the Paris Medical Faculty, former attaché for Paris hospitals.
Committee member for the National Syndicate for Dermatologists and Venereologists (SNDV) and board member for the French Dermatology Society (SFD). Committee member for the French Society of Surgical and Aesthetic Dermatology (SFDCE). Initiated the creation of the Inter-University Degree (DIU) in lasers for angiological dermatology and reparative surgery in 2000. Coordinator and tutor for this DIU for 12 years (Universities: Versailles, St-Quentin-en-Yvelines and Poitiers). Speaker at numerous international conferences on the subject of surgical medical aesthetics. 2009 and 2010: Scientific director of the EMAA (European Master's degree in aesthetic and anti-aging medicine); scientific coordinator for the AMWC (Anti-Aging Medicine World Congress). She is also coordinator and tutor for the DIU in dermatological aesthetic procedures, rules of the art and vigilance since 2013.
Book an appointment with Doctor Isabelle Catoni on Zestetik.com.