By doctor Sabine Zenker, MD, Dermatologist, www.dr-zenker.de
BB creams, "Blemish Balms" or "Beauty Balms", are one-size-fits-all skincare products. The first creams developed in Germany in the 1960s were an instant success in Asia and later in the West. Medical skincare brands promote them as all-in-one topical skincare ideal for patient pre- and aftercare.
BB Creams
BB creams can be categorized as cosmeceuticals. This refers to skincare products that are a "mix" between cosmetics and pharmaceuticals with biologically active ingredients purporting to have medical or drug-like benefits beyond those of traditional moisturizers (1,2,3).
BB Creams are hybrid skincare products that provide hydration, SPF protection and sheer coverage, as well as having soothing, healing and anti-aging properties.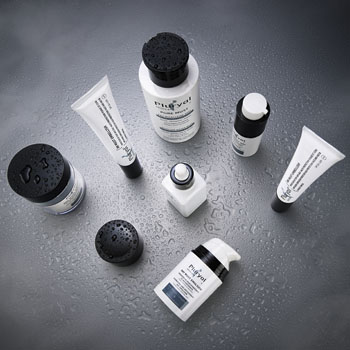 Indications for BB creams
Topicals such as BB creams have to be recommended and used in an indication-specific way (3). Everyone dreams of having flawless skin free from signs of aging such as wrinkles, pigmentary changes and dryness. Based on 2010 data (4), women are looking for products that promise a perfect complexion with radiant, smooth and even skin.
Pluryal® skincare BB Must Embellish by MD Skin Solutions
The BB Cream by Pluryal® provides genuine benefits for all skin types – it hydrates, regenerates and protects the skin, whilst correcting facial lines or blemishes and providing enough coverage to be used as a foundation or primer.
Hyaluronic Acid: supplementing and stimulating
The aim is to provide the skin with more hyaluronic acid both externally, but also internally by stimulating its synthesis using the HA-Boost Complex (Hyacare 50® and Hyalufix®)
Products containing Hyaluronic acid (HA) has been proven to improve the skin acid's viscoelastic properties (5). In Hyacare 50®, the hyaluronic acid is produced through the fermentation of B. subtilis (non-pathogenic) using an environmentally-friendly, solvent-free recovery process. Mild, thermal degradation leads to low molecular weight hyaluronic acid (50,000 Daltons) for better skin penetration.
The plant-derived extract, Alpinia Galanga leaf extract (Hyalufix®), also effectively stimulates the natural synthesis of hyaluronic acid by triggering Hyaluronan synthase (6,7,8), which helps smooth expression lines and make the complexion more radiant.
UV Protection
High sun protection against UVB and UVA rays helps prevent skin-aging. However, it is difficult to find a daily skincare cream with anti-aging properties and high SPF (SPF50+). The Pluryal® skincare BB Must Embellish Cream from MD Skin Solutions includes safe and efficient UV filters such as Tinosorb Aqua, Uvinul A Plus Granular, Covarine White, Parsol HL and Tinosorb S for a high protection profile (SPF 50+/UVB and SPF 40/UVA). The use of mineral pigments with universal shades and tinted coverage naturally unifies the complexion.
Pluryal® skincare BB Must Embellish Cream by MD Skin Solutions is a good example of a BB cream designed as high-end hybrid skincare for medical contexts. Thanks to the multi-level action of hydrating, regenerating, providing UV protection and covering, this BB Cream provides optimal prevention against skin aging for an effective and holistic approach to daily skincare.
More informations: www.mdskin-solutions.com
Dr Sabine Zenker
Internationally-renowned specialist for dermatology and founder of the Munich-based private practice for dermatology and dermatological surgery with a focus on aesthetic dermatology. Internationally esteemed authority on non- and micro-invasive techniques for the rejuvenation of face and body. Member of national and international medical associations: DDG, AAD, EADV, ISDS, ASCDAS, AAAACS, DASIL. Additional member of the Executive Board ESCAD.