Number 34 of Anti Age Magazine came out with a special issue: "Refine your body and face". Good reading !
Our editorial: Slim your face and body
We all want to be slim, so that our body matches our now youthful-looking face. New innovations are being developed to reshape the figure, such as high intensity focused electromagnetic energy (HIFEM), which is worth looking out for. With regard to the face, a combination of surgical bichectomy and botulinum toxin injections into the masseter muscles can slim it down.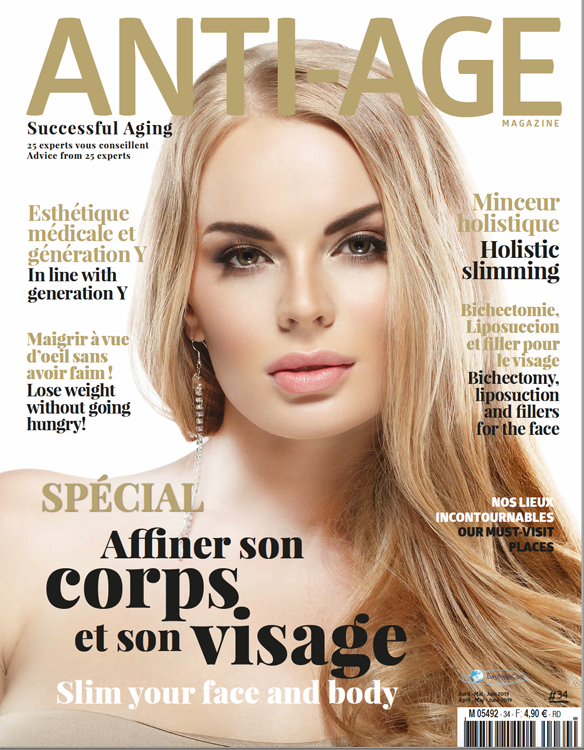 In summary:
ANTI AGE TREATMENTS
LOSE WEIGHT WITHOUT GOING HUNGRY
WHEN SUGAR NO LONGER EQUALS FRUSTRATION
HOLISTIC SLIMMING

BICHECTOMY, LIPOSUCTION AND BOTULINUM TOXIN TO SLIM DOWN THE FACE AND CHEEKS

BIOMIMETIC PEPTIDES: AN ANTI-AGING REVOLUTION!

IN LINE WITH GENERATION Y
OUR SELECTION OF COSMETICS
OUR MUST-VISIT PLACES
WELLNESS CLINICS & SPAS